love us or hate us, the ink is dry. we're here to stay.
I'm the project lead here at Red Ink Inc and I have my hand in every dish we cook. I primarily model, animate, design and tell the stories of Parallel. It all started off as a "small" 3 paragraph note on my phone I furiously typed up at 4 in the morning one day. The idea drove me up the walls and led me to assemble the avengers of game design to properly realize it. I'm so glad I did…. in the last few months we've made some wonderful concepts already come to life. If I'm not working on school projects or its not date night, you can guarantee I'm working on making Parallel awesome.
I'm as passionate and about twice as crazy as they come. At 10 years old I was making shitty flash games and by the age of 20 I was making less shitty flash games. In my recent years I've leveled up to the point of making fully crafted 3D characters and small worlds in Unity. While learning to make content I've gained more than just inspiration from great games like Halo 2, Starcraft, League of Legends, Gears of War and amazing dev teams like Waystone Games and Team Meat. I cosplay as a hobby and just love being able to express myself through characters, physically or in my games.
Hey! I'm Chase, the lead artist and character designer here at Red Ink Inc. My job is pretty simple, I design and do my best to visually represent universe of Parallel and all who inhabit it. Honestly, without me the game would just be less visually detailed, but without Zasfarr and Rakiu it would be more of a comic rather than a video game. Unlike most modern game companies I still use wide arsenal of artistic tools outside of photoshop. I hope to only improve my skill set as Parallel get closer and closer to completion.
An artist at heart, I've drawn for as long as I can remember and I constantly strive to improve myself as an artist. As the youngest part of Red Ink I feel a good amount of pressure to keep up with my team. What I do on my free time is not very different than the time I spend working, because I' pretty much drawing 24/7, the only thing that changes is the subject matter. I'm an avid tabletop gaming enthusiast and use those narrative experiences to help with my creative process.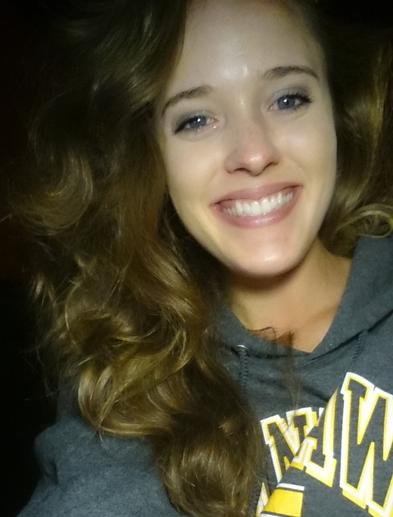 Hello! My name is Claire, I'm the new one here at Red Ink and I'm super excited to be here. These are some talented folks and I've already learned so much from them. What I do for Parallel is mostly 2d art for various purposes. Primarily I develop concept art for the game and design everything the other team members need whether it's a majestic creature or a lamp post. I also develop textures, environment concepts, and really anything that needs visual realization. I also create illustrations and promotional art for the game.
Primarily, I center my focus on Concept art. My passion for concept art comes from my desire to take the ideas and imaginations of others and fully realize them – I'll never get tired of the expression on someone's face when they see their ideas come to life. Concept art, illustration/promotional art, and design work are my areas of expertise, however I have recently been learning about level design, lighting, and texturing for 3d models. Everything I do in life relates to working towards becoming a better game artist, and I honestly can't think of a better way to spend my days.
Dereck Mills - Programmer
Hello! Thank you for the interest in our game. My name is Dereck Mills, and my dev name I use is Raiku. I'm the Lead Programmer of Red Ink Inc. This pretty much breaks down into I make the game work. While Zasfarr and Cortar bring the world to life through their art and story, I write the code that makes the enemies move and make the experience as real as possible. Everything from Amara's movement to the variety of enemy attacks was set up and prepared on my screen.
When I'm not making the World of Ether tick. I'm an avid gamer and part-time streamer. I mainly play League of Legends, Call of Duty: Black Ops III, Destiny, and other multiplayer games. However, I also dip into RPG Games like Witcher 3: Wild Hunt and Kingdom Hearts Final Mix. I am a huge fan of anything dealing with or relating to dragons. I've been building a collection of glass dragon statues for a few years and I have at least a dozen at this point.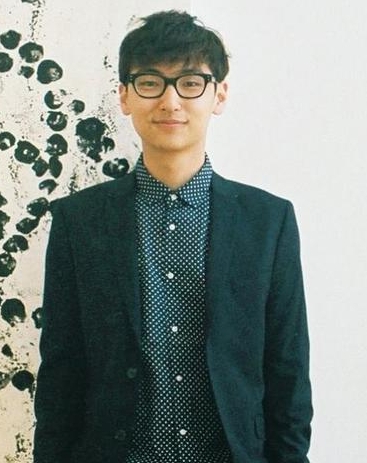 Francis Lee - Sound Designer
Hi there! My name's Francis and I am the sound artist for Parallel the game. What I do is in a nutshell: to give life and dimension to what is seen on the screen. From making basic foot step sounds to raging fiery magic spells, I do my best to enhance what Sterling, Chase and Raiku have already made with their incredible skills :) On top of sound effects, I am also composing the soundtrack to this game to seriously create a world to be explored.
I am a composer and sound designer looking to tackle anything that comes my way! When I'm not job-hunting, I'm usually hanging out with my dog, Mimi, or playing various games. I'm playing Fire Emblem Fates: Birthright right now and it is uh-may-zing. Other games I play are: League of Legends, Destiny, Smash 4, Metal Gear Solid 5, Fantasy Life, Animal Crossing, Megaman, dotHack, and many more. I definitely am a huge huge listener on JRPG soundtracks like Kingdom Hearts, Final Fantasy, Chrono Chross and many more.